Hello guys!
I hesitated long enough, time to start my own thread here, even though I can't compare, haha.
So, short explanation ahead: I have been doing online comic battles for over a year now, it's what made me pick up drawing again after a long pause and actually pushed me to draw a lot. The problem is, since those battles happen in turns, I can never show you a complete story here. Also, for every part I only have a one-week deadline, so most comics are rushed and I had to compromise on many things. Still I would be happy on your input. :-)
But first let's start with two finished pictures:
Astorite. A secret santa gift from last christmas.
My character and the one of a friend.
Now my current battle:
I tried to take into consideration what people have said in my last thread on C9, that my panels and perspectives are sometimes too dramatic for what is happening. So this time I experimented and only used landscape panels.
Round 17, at the swamp.
Read part 1 from my opponent here if you are bored:
http://warforarcadia.com/phpBB2/viewtopic.php?t=847
Part 2 from me: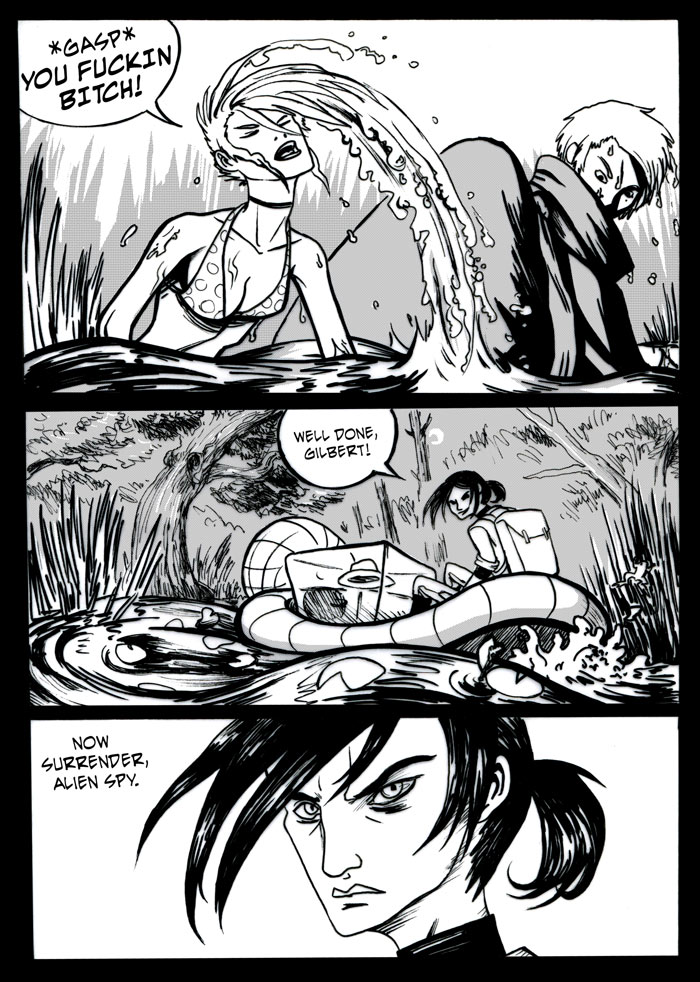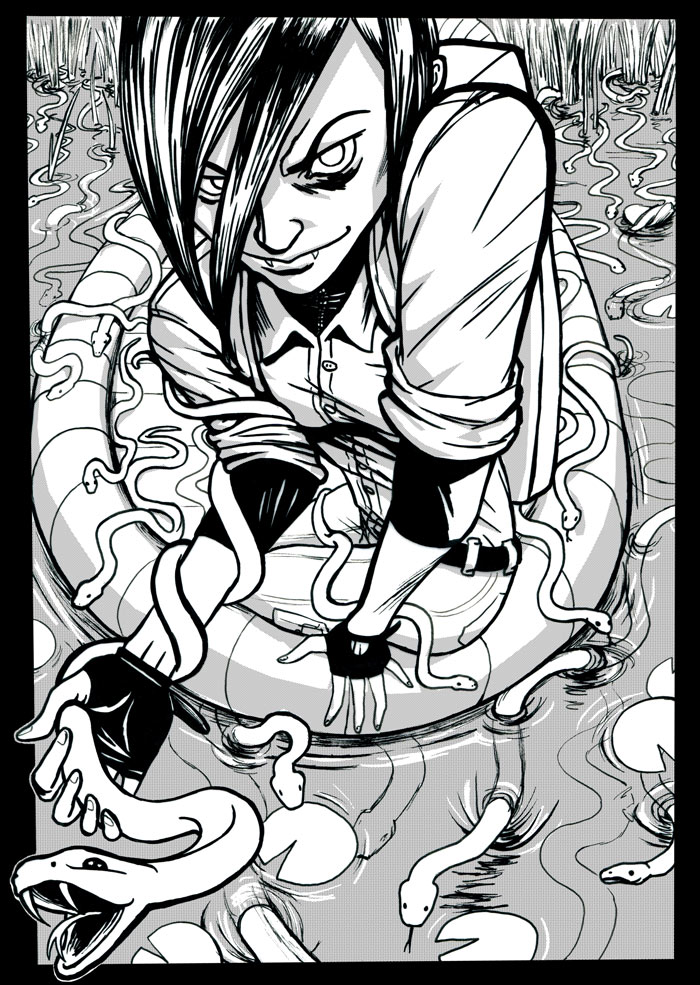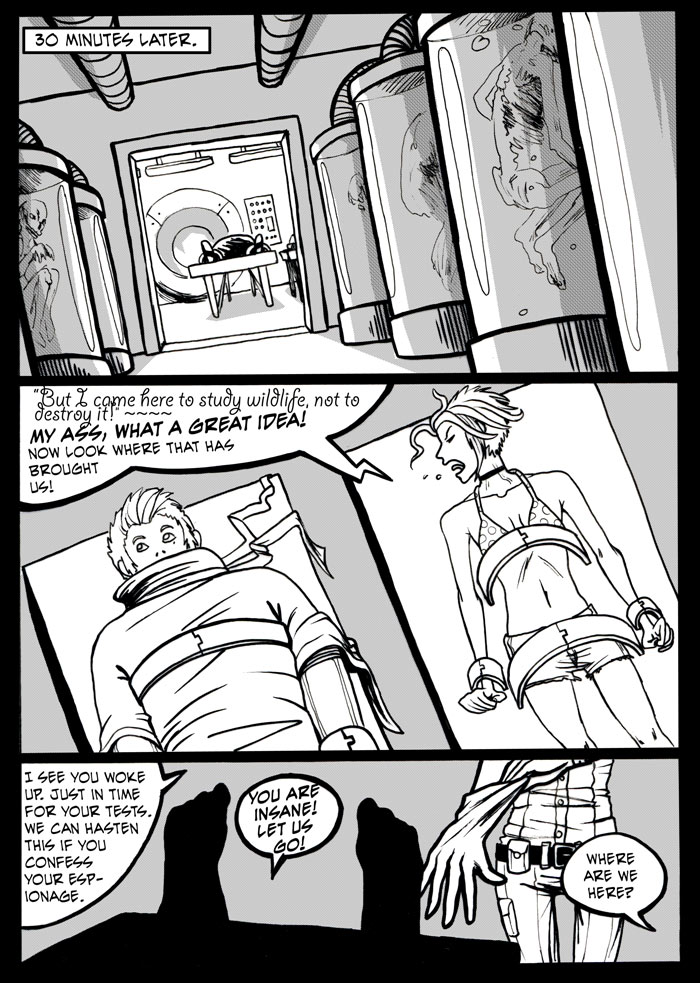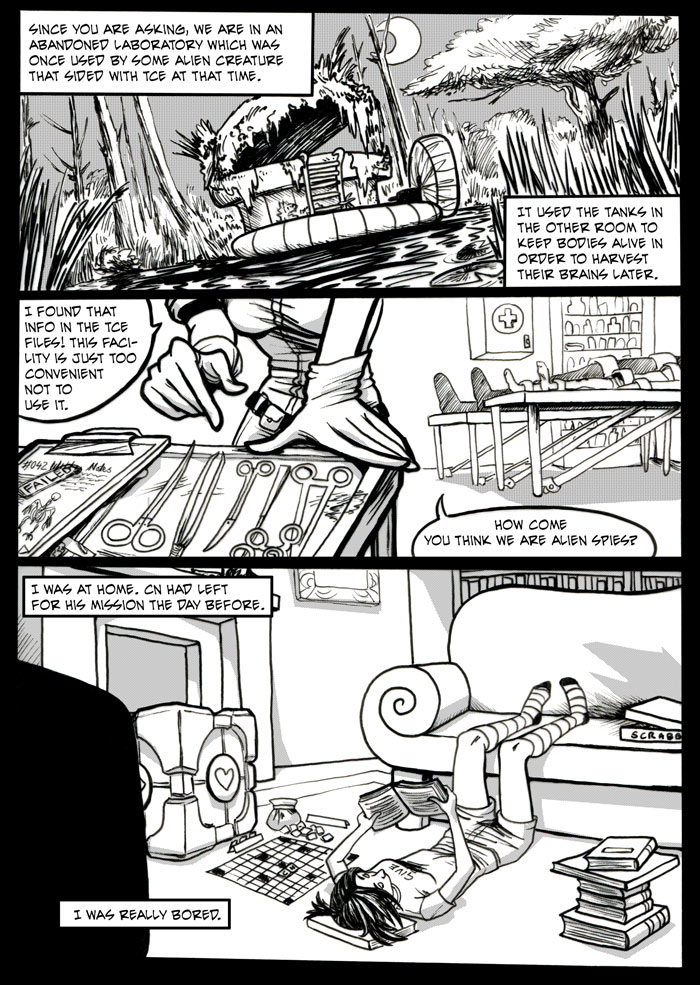 This time I used a new method. Usually I sketch, then I make the proper clean drawings (sometimes tracing some of my sketches), then I scan that and print it out lightly to ink the printout.
This time, since my printer is not working, and my sketches came out pretty good, I used transparent paper to ink on, over the sketched pages. Since the transparent paper is also a bit smoother I was able to hatch a bit more and also finally use my brush pens.
The greys are made in photoshop and were actually screentones, but they turned into plain grey during resizing. I have to find some better ones for this.
Also, first time I'm fighting out in nature! I really dislike drawing architecture, so the first few pages were a lot of fun to draw. Later on you might have noticed some wonky perspective and perspective shifts within the panels. Yeah, I just suck at it.
Overall I'm happy with these pages, though.
Some examples of previous rounds:
Round 16
Round 15